Обала Савамала / Obala Savamala / Savamala Riverbank
Listen
Notes
This soundscape was created from a recording of part of a sound walk in the Savamala district of Belgrade. It is designed to be listened to though headphones whilst walking along that section of the overall soundwalk - but of course you can listen to it on its own! It is quite bass-rich - it will not play properly on laptop speakers.
You are walking up the red section on the map - from Braće Krsmanović, under the Brankov Bridge, and then up along the Sava river bank.
On the actual soundwalk, each soundscape or musical section of walking is punctuated with a story about a place along the walk.
Two soundwalks were compiled - "Sounds of Savamala" and "Sounds for Savamala". The albums with all the material (maps, artist info) can be found on the following links: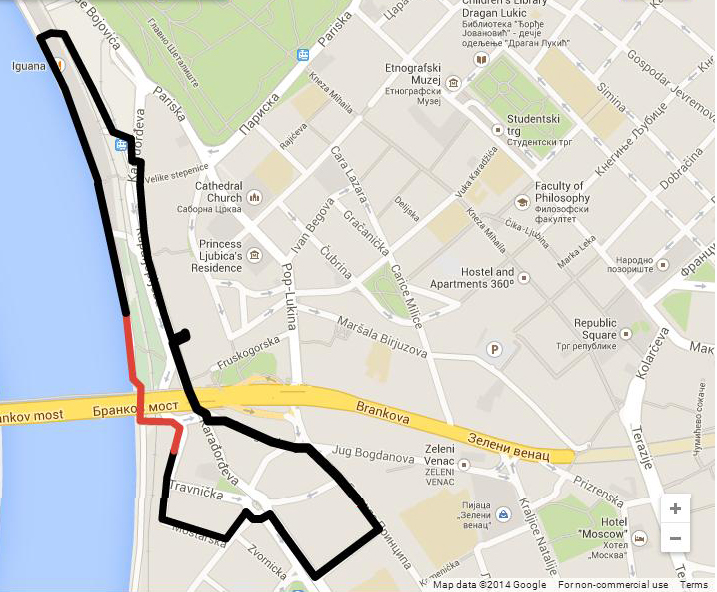 Acknowledgements
Performances